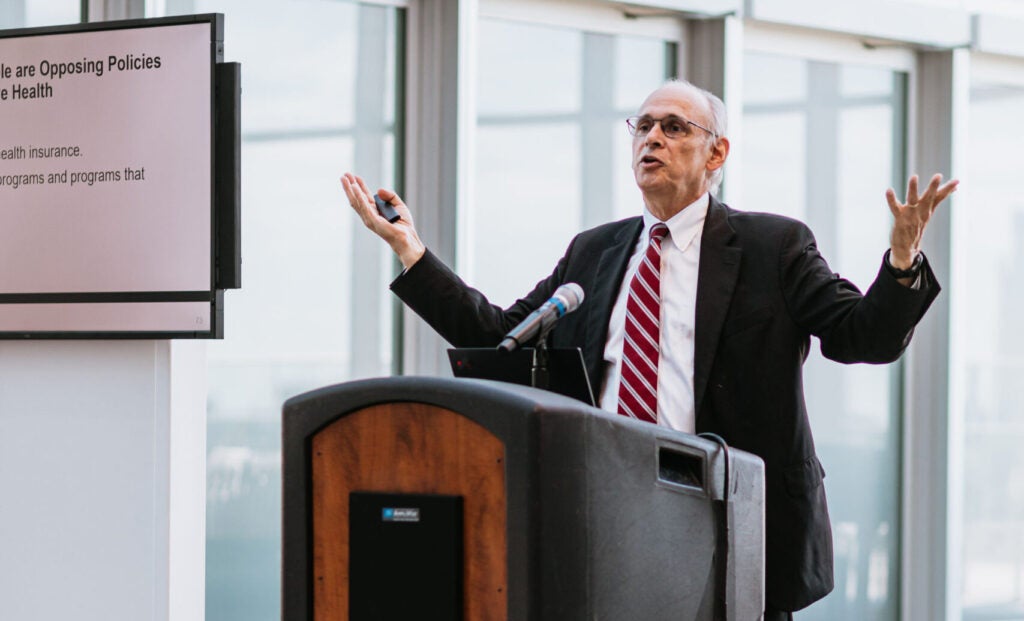 On September 14th, we kicked off the 2022-2023 Penn Center for Public Health Seminar Series with the introduction of the new Executive Director, Richard Wender, MD.
In his inaugural lecture, "The Future of Public Health: Meaningful Response in Critical Moments," Dr. Wender issued a call to action–urging members of the Penn Center for Public Health community to recognize and remediate health inequities. He acknowledged that systemic racism and injustice undermine our community's health and that academic-community partnerships are foundational to progress.
Dr. Wender described how universities like Penn can serve as anchor institutions that partner with their communities not just to deliver health care, but also to build prosperity, promote education and safety, and increase access to services and opportunities.
Public health departments across our nation cannot practice public health alone, according to Dr. Wender. He highlighted the longstanding partnerships between Penn Center for Public Health and the Philadelphia Department of Public Health, led by Dr. Cheryl Bettigole–citing recent shared successes in COVID-19 contact tracing, communication, and community vaccination. With the goal of health for all, Penn's Center for Public Health will prioritize community-engaged scholarship that advances both evidence-based public health practice and population health.
Dr. Wender reminded the audience that public health requires urgent action now, as well as a vision for the future and a commitment to the long game. We must take the first step – and then keep going.