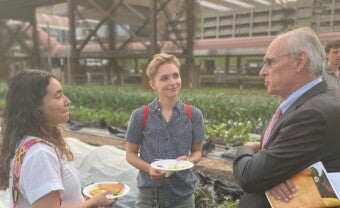 Service Link
Service Link was established by CPH in 2011 to address the social determinants of health. Co-founders Heather Klusaritz (CPH Director of Community Engagement) & Wendy Voet (former Deputy Director, CPH) built a patient navigation and advocacy model that connects community members to programs and resources to address their health related social needs.
About Service Link
Service Link has developed into a cross-school, interdisciplinary, student-led organization that partners with 8 community-based organizations such as healthcare clinics and schools to design and implement a service model specific to the needs their clients.
Student volunteers assess client needs such as health insurance, food, transportation, and prescription and utility funds, and then provide supported navigation and assistance to resources and public benefit applications.
Our model
Inspired by the Health Leads program headquartered in Boston, Service Link engages over 75 volunteers annually and is recognized by the undergraduate service and graduate student umbrella organizations, CHAC, and GAPSA, respectively.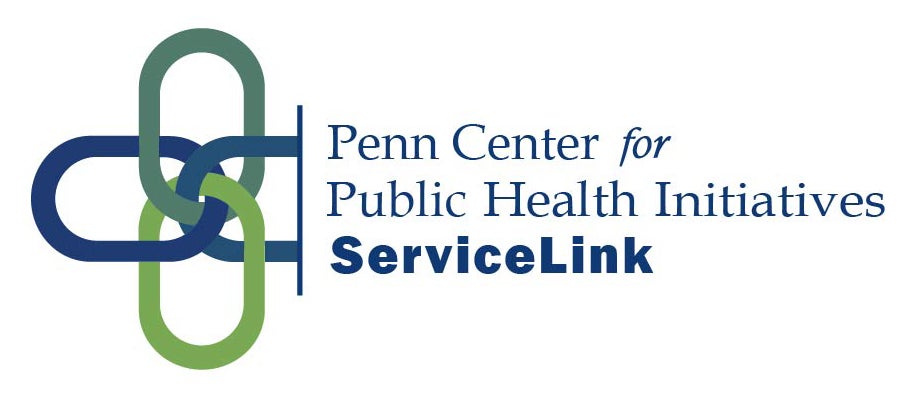 What We Do
At the sites volunteers work closely with clients in confidential settings to secure basic living and health needs. We assist clients in accessing:
Health insurance
Affordable medication
Healthy food
Behavioral health services
Employment
Legal services
Health system navigation
Transportation
Energy assistance
Housing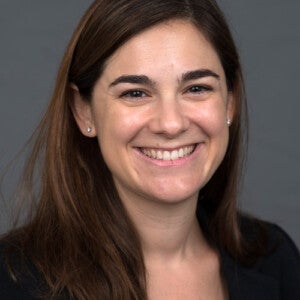 "Sharing a very warm, tearful thank you from my patient whom you helped this winter get her heater fixed after two COLD winters without heat."
Dr. Judy Chertok
Penn Medicine
Where we Work
Penn Family Care at Penn Presbyterian
Penn Center for Primary Care Refugee Clinic
University City Hospitality Coalition (UCHC) at St. Agatha-St. James Church
United Community Clinic (UCC) at First African Presbyterian Church
Bela Parekh
Service Link Volunteer
Meet Bela!
"I've had very long phone calls with patients who just tell you their life story, and to me that's so fascinating, because  I'm effectively a stranger when I first call a patient. I've been on the phone with an elderly woman once who I helped with housing, and I [talked] to her for 80 minutes because she was just telling me about her life. That's something I love about Service Link – being a volunteer gives you this incredible insight into peoples lives that you normally wouldn't get. When you work with a patient, it's not just 'what's their clinical problem?' You have to consider other issues like housing, food, and income. Through Service Link, I can help someone apply for Medicaid, I can help them get energy assistance. There are so many other things I can help patients do that also help with their health"