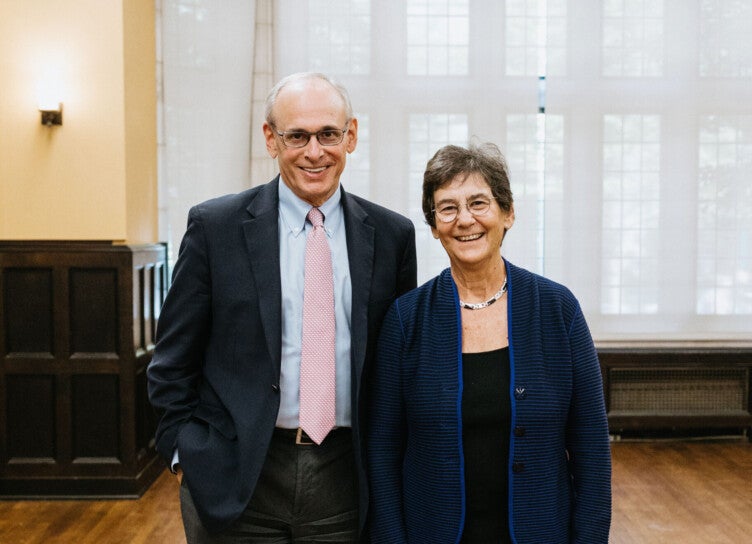 January 9, 2023
On October 10th, we continued the 2022-2023 Penn Center for Public Health Seminar Series with reproductive rights attorney, Kathryn Kolbert. In her long and esteemed career advancing women's rights, Kolbert has appeared twice before the United States Supreme Court, including arguing the landmark abortion case Planned Parenthood v. Casey.
In the seminar, "Protecting Reproductive Rights & Health in a Post-Roe Era," Kolbert addressed the rapidly changing legal landscape of U.S. reproductive freedoms in the wake of the Supreme Court's overturning of Roe v. Wade. She discussed the immediate impact of Dobbs vs. Jackson Women's Health Organization in eliminating a constitutional right to abortion, which quickly enabled 12 states to completely prohibit abortion and 10 others to severely limit access. She also highlighted the grave implications of these laws on people's health and wellbeing, and the disproportionate impact they will have on marginalized and socially vulnerable populations.
December 5, 2022
On September 14th, we kicked off the 2022-2023 Penn Center for Public Health Seminar Series with the introduction of the new Executive Director, Richard Wender, MD. 
In his inaugural lecture, "The Future of Public Health: Meaningful Response in Critical Moments," Dr. Wender issued a call to action–urging members of the Penn Center for Public Health community to recognize and remediate health inequities. He acknowledged that systemic racism and injustice undermine our community's health and that academic-community partnerships are foundational to progress.