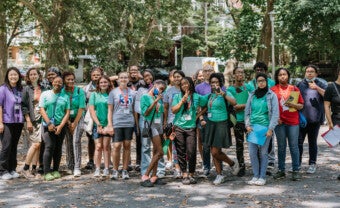 Public Health Pipeline Plus
Public Health Pipeline Plus (PHPP) is a longitudinal summer internship for high school students, facilitated by the Center for Public Health and the Netter Center for Community Partnerships, and funded by the City of Philadelphia through its Philadelphia Youth Network's Work Ready Summer Internship program. PHPP engages Philadelphia high school students who are interested in a health-related career and introduces them to the field of public health through classroom learning and fieldwork activities.
Mission
Our mission is to empower youth in Philadelphia to realize their full potential and inspire youth to be young public health leaders through hands-on public health education, mentorship, and professional development training.  
Vision
A diverse public health workforce is needed to address pressing health disparities and inequities in underserved communities.  
Going into pipeline was like 'I don't even know what is public health' and now I know so much about public health. I can teach others about public health and that right there says a lot about the program… now I knew so much about public health to go back and inform others.
Pipeline Plus Intern
2021 Cohort
Program Breakdown
Interns learn about emerging public health issues in their communities and are empowered to develop solutions through public health practice. PHPP provides college readiness coaching and professional development training during and post internship. At the end of the six-week internship, interns present a culminating public health project where they present a public health issue using various forms of media. Since its founding in 2017, PHPP has trained over 60 interns who have executed 30 public health media and advocacy projects, four high school career day events, two regional coalition presentations, and a testimony at city council.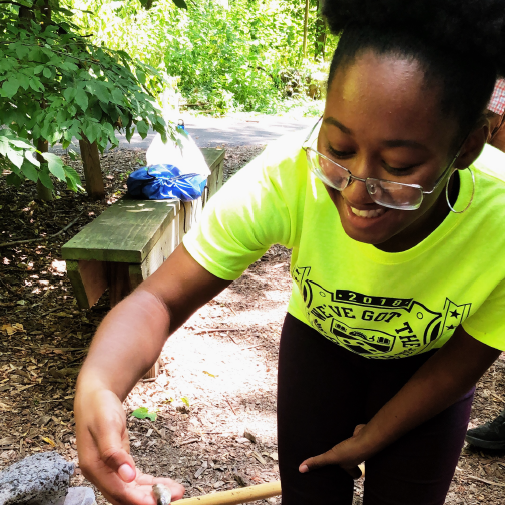 What do the interns learn?
Pipeline Plus programming provides interns with an interactive learning environment that allows engaging public health and professional development lessons to real-world public health activities. The curriculum focused on four major public health areas: Environmental Health, Chronic Disease Prevention, Injury Prevention, and Infectious Disease.
With the help of our many partners, here are some of the activities interns experienced:
Stream sampling Lead soil testing
Air quality monitoring
Healthy cooking class
Vacant lot greening
Indego Bike Safety course
CDC Quarantine Station visit
Prevention Point Nalaxone training
Tobacco and sugar-sweetened beverage advertising audits at corner stores