Robin Hernandez-Mekonnen, PhD, MSW
Associate Professor of Social Work, Stockton University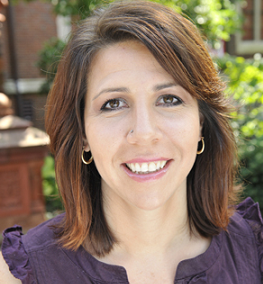 Courses Taught
PUBH 5050- Public Health Policy and Administration
SOWK 5130- History of Social Welfare Policy
SOWK 5230- Advanced Policy and Advocacy
SOWK 5140- Research Methods
SOWK 5240-Advanced Research Methods
SOWK 5570- Trauma Informed Practice
Brief Bio
Robin Hernandez-Mekonnen PhD, MSW (University of Pennsylvania), is an Associate Professor of Social Work and faculty of the Child Welfare Education Institute at Stockton University. Dr. Hernandez-Mekonnen has 20 years of child welfare experience and has been engaged research and policy work for the past decade. Her areas of interest are child welfare, system reform, Title IV-E and workforce improvement, intersection of child welfare and immigration, Mexican diaspora, and mixed method research and policy.
With an emphasis on interdisciplinary collaboration, Dr. Hernandez-Mekonnen has worked on a number of influential projects and reform efforts on the behalf of children and families in the Delaware Valley and nationally. Currently, Dr. Hernandez- Mekonnen's work is focusing on the New Jersey Child Welfare system reform.
Her primary graduate teaching includes Social Welfare Policy, Research Methods, and Trauma Informed Child Welfare Practice. She also teaches an international studies course, Child Migration and U.S. Immigration Policy, within which she takes students to Guatemala for 10 days to work with a nonprofit indigenous re-integration program for youth returned from the U.S. and Mexico.