Carolyn Cannuscio, ScD
Associate Professor, Family Medicine and Community Health, Perelman School of Medicine Associate Professor, History and Sociology of Science, School of Arts and Sciences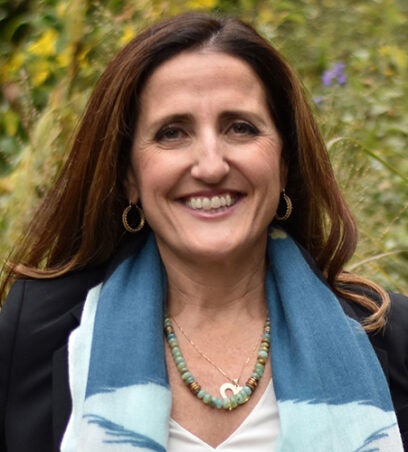 Brief Bio
Carolyn Cannuscio, ScD is a social epidemiologist, the Director of Research for the Center for Public Health Initiatives, and an Associate Professor of Family Medicine and Community Health at the Perelman School of Medicine. She is committed to improving the health of populations, especially urban populations, through her scholarship and practice.
During the COVID-19 pandemic, Dr. Cannuscio has led contact tracing efforts for Penn Medicine, outbreak investigations, and partnerships with the Philadelphia Department of Public Health, and has counseled organizations, including educational institutions, on pandemic control. She co-leads GoVax Philly, an HRSA-funded effort to build vaccine outreach infrastructure. She leads studies at the interface between epidemiology, genomics, and health equity, and draws on two decades of research to inform evidence-based public health practices (e.g., regarding the overdose epidemic, food insecurity, healthy food access, and food allergies). She teaches Introduction to Epidemiology as well as Epidemics, Emergencies, and Environmental Threats. In her work, she collaborates with colleagues ranging from microbiology to population science.
She holds an ScM and ScD in Health and Social Behavior from Harvard University School of Public Health. She came to Penn as a Robert Wood Johnson Health and Society Scholar before joining the faculty.