Carmen E. Guerra, MD, MSCE, FACP
Ruth C. and Raymond G. Perelman Professor of Medicine, Perelman School of Medicine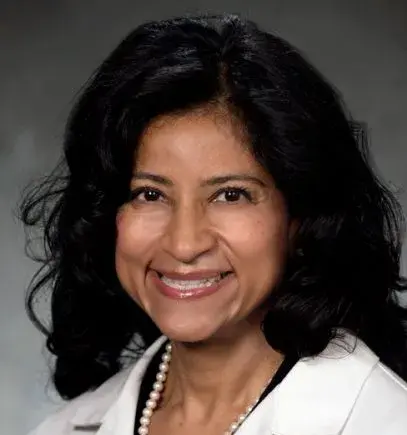 Brief Bio
Carmen Guerra, MD, MSCE is the Ruth C. and Raymond G. Perelman Professor of Medicine at the Perelman School of Medicine at the University of Pennsylvania. Dr. Guerra is a general internist and health equity researcher. She is also the Vice Chair of Diversity and Inclusion for the Department of Medicine, an Advisory Dean of medical students in the Dr. Helen O. Dickens House, and the Associate Director of Diversity and Outreach for the Abramson Cancer Center (ACC) where she also co-leads Community Outreach and Engagement.
Dr. Guerra and her team have led dissemination and implementation research of breast and colorectal cancer screening interventions, including patient navigation, and colorectal cancer "Screen to Save" and "Flu-FIT" programs, which have engaged more than 5,000 underserved, minority Philadelphia residents in cancer screening. These efforts contributed to the increase in colorectal cancer screening and screening mammography rates in Philadelphia.
At the national level, Dr. Guerra serves as the American Cancer Society (ACS) Board Scientific Officer for the National Board of Directors, and on several ACS committees including the Mission Outcomes, Diversity, Equity and Inclusion and Clinical Guideline Development Committees. She has authored numerous articles including the current American Cancer Society's colorectal cancer screening guidelines, which reduced the starting age for screening to 45, the cervical cancer screening guidelines which allow for screening with HPV testing alone (without a Pap smear) and the current HPV vaccination guidelines. These publications widely influence current clinical practice.